Shipping & Delivery Services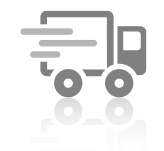 We offer many options to get your project where it needs to be, on time. Our delivery is first-rate and we offer service from Healdsburg to Petaluma. We also offer courier services for out of area deliveries. Plus traditional pack-and-ship services.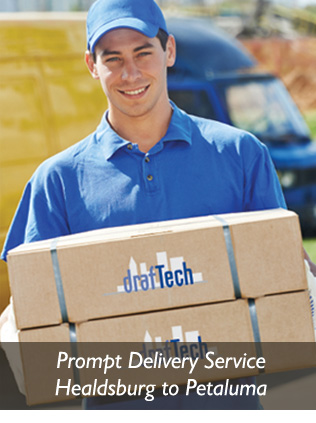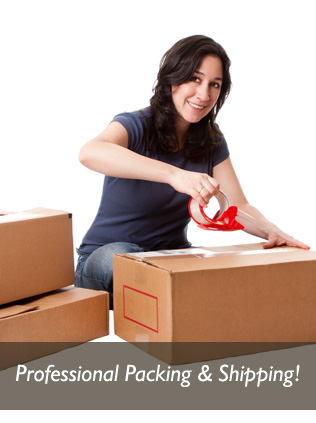 Free Local Delivery
We offer free local delivery on most orders! Let us bring your project to you!
Local Pick-up and Delivery
Our drivers are on-site M-F, 9:00am to 5:00pm. We offer pick-up and delivery from Healdsburg to Petaluma and now Sebastopol too! Need your prints in a rush? No problem. Email your files to us and we can deliver it to you in 1-2 hours depending on the project size. Need drafting supplies or plotting papers? Just call or email us and we will deliver it to you. (No COD. Charge accounts or credit card payments only).
Courier Service for same-day deliveries
We have a courier service to any location in California for same day deliveries, call us for a quote today.
Complete Packing and Shipping Services
We offer USPS, FedEx and Golden State Overnight shipping services. We can completely pack and ship for you almost any size package.
Holiday Shipping
Take the stress out of holiday shipping and long lines at the post office. We can pack and ship all your holiday packages and have you on your way quickly.
Daily Deadlines for Shipping Services
FedEx ( 3:30pm); Golden State Overnight GLS (4:30pm); Courier Service (out of area, pick-up times vary by delivery location – call for schedule); Local pick up and delivery (all day until 5:00pm).
We offer free parking while at our shop without the hassle of downtown traffic and parking!